Knowing the High Tech Customer and the psychology of new product adoption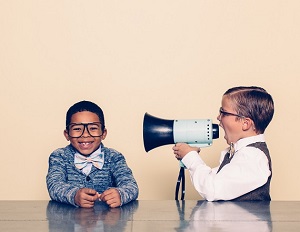 Customer's prospectives regarding innovation is often far different from the developer's one.
As a product manager, you must carefully assess:
the value created for the customer
the kind of behavioural change it will require from the customer
Th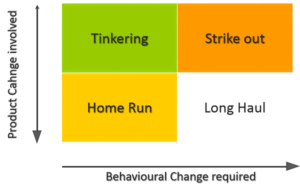 e optimal conditions are obtained when the product change is high and the behavioural change is low.
On the contrary, the worse scenario is when a limited product change requires a high behavioural change from the customer.
Another key element of the adoption of innovation is to understand the inherent resistance on the part of the users and to try to minimize the resitance. Research has been conducted and shows that the final users weighs gains in the adoption of the innovation, but also weighs losses.
According o Gourville (Harvard Business Review), the benefits should be at least 9 times higher than that of the existing solutions if you want the users to adopt yours. This is known as the 9X theory.
Bear in mind that, to be successful,
« The benefits your product brings to the customer should be at least 9 times higher than that of the existing solutions »
The factors which influence innovation adoption include:
relative advantage that the customer can perceive
compatibility with existing environment
complexity in installation, usage…
triability (it is possible to try the solution without any risk – financial, organisational…)
ability to communicate product benefits
observability
istalled base: what will be the cost to switch from the existing solution to the new one?